Ahh, bumping my own thread. Well, I have made some modifications to my table. Sanded and smoothed everything down, then added some awesome mali-cloth on the surface with a thin under padding of poker table foam. Feels and works cards/coins just perfectly.
Here are the updated photos, new gear too!
Leather pouch, big show cups, my original copper cups, tennis ball loads, street wand.
All set to go come this spring.
Pics: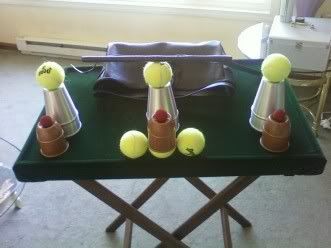 and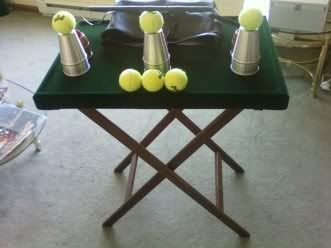 ~Burkey