If you are just strolling around, then it is up to you. You can use your pockets or a small bag, like a camera case.
If you are busking, and have your own table, then you can use a leather pouch or something like that. Gazzo sells one that he wears on his front on his belt for $500 dollars. Since that is out of most of our budgets, I found a workable alternative. I picked up a soft, nylon and canvas, black Samsonite camera bag at Target for twenty-dollars. It has extra compartments that all come out with velcro. I can fold the flap into the bag, and it hooks to some velcro about half-way in. This leaves the flap forming a kind of wide belt loop, allowing me to attach the bag to my front. This makes it possible to do a street Cups and Balls routine with six final loads and a large five of six inch diameter tennis ball as a final hat load. I can carry all of that, plus cards, my cups and balls, silks etc. I am doing my routine from a two foot by three foot portable table.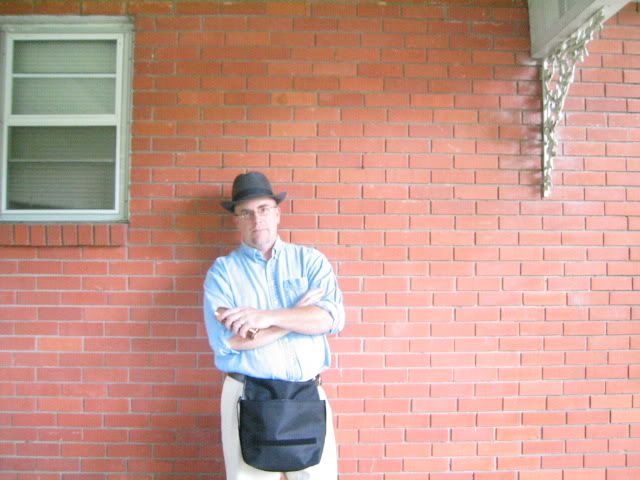 Here is a full view. Wish it were leather.
Some close-ups of the loads and the from the front.